The men at Butch Dixon are always manly, hairy and hung.  Axel Ryder, the hot, bearded top in this video, and Marco de Brute, the sexy bottom with the shaved head, start off sucking on each other's cocks.  Both have big thick pieces of meat, and they each show impressive dick sucking skills.  But these guys are too horned up to settle for oral action and before long, Axel has Marco lying flat on the kitchen table with his legs spread and his ass waiting.  Axel wastes no time working his long and thick man-tool into Marco's sweet, cock-craved hole, and giving him a good hard pounding.  Finally, they both shoot big hot loads and their furry bodies are covered in cum and sweat.
Sound good?  Well, what are you waiting for.  Go check out ButchDixon.com.
View the full scene on ButchDixon.com
18 U.S.C 2257 Record-Keeping Requirements Compliance Statement
The men at  Alpha Male Fuckers are always testosterone fueled and ready to work off a load of cum.  In this scene, tattooed and hairy hunk, Ross Hurston is helping to train the bald-headed stud, Marco DeBrute on how to improve his boxing moves.  While watching Marco's muscles flex and throb while he's moving around the boxing ring, the man-meat in Ross' gym shorts starts doing its own flexing and throbbing.  Pretty soon, Hurston's big cock is out and Marco is wrapping his mouth and throat around it.  They both take a turn rimming each other –and these men have mad rimming skills.   Especially, Hurston, who looks like he could eat hole all day.  You gotta love a hot masculine man who just loves ass like he does.   But, after his tongue gets Marco's hole all wet and sloppy, it was a hot surprise, that it was Ross who was begging for his fuck hole to be filled up with dick.  Marco is glad to oblige, pinning him to the floor and sliding his thick rod deep inside Ross.
To see more of these boxers and other athletes gone wild, go check out the hot ment at AlphaMaleFuckers.com.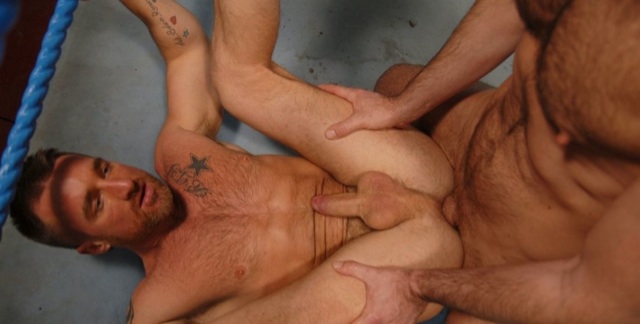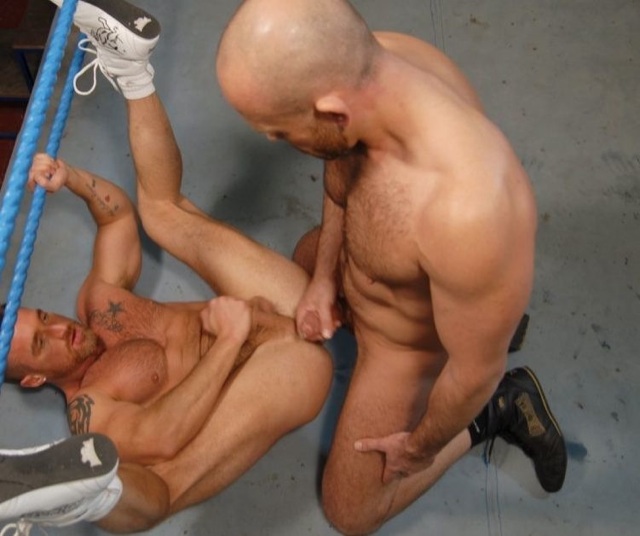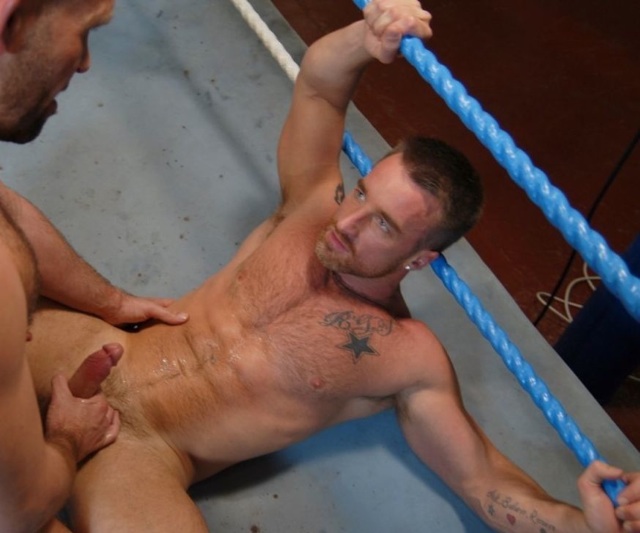 See More Hot Hairy Guys at AlphaMaleFuckers.com
Joining AlphaMaleFuckers.com gives you access to these other sites:
18 U.S.C 2257 Record-Keeping Requirements Compliance Statement